Dentist Peachtree City, GA - Pope Family Dentistry, PC
Our doctors provide comprehensive dental care and treatment options tailored to the individual needs of each and every patient. Because we treat adults and children, many families consider our office their dental "home" where parents, children, and grandparents are served at their age-specific point of need.
We look forward to welcoming you and your family to our practice.
Happy Smiles!

---
Meet The Team
Dr. Michael Pope and Dr. Lindsay Pope, along with our Registered Dental Hygienists, Dental Assistants, and Administrators are here to make your dental experience the best it can be. Each team member is dedicated to ensuring you receive the best possible treatment, while maintaining your comfort and privacy.

The intersection of skill, professionalism, customer service, and hospitality at Pope Family Dentistry creates an especially warm, caring atmosphere for our patients. You will quickly notice that we enjoy working together to serve you and your family.. Meet Our Team
---
Southern Hospitality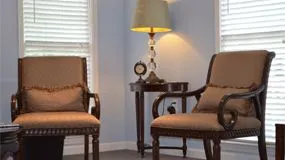 Being entrusted with your dental care is something we take very seriously. We strive to create a comfortable environment for patients of all ages and take special measures for those who are anxious about dental treatment.
During your exam, we will take time getting to know you and learn your goals for your dental health. Following a thorough diagnostic examination, we will present to you our findings and treatment options. We encourage you to ask questions so you can choose the options best suited to your goals for a healthy, beautiful smile that also fits your budget.
Educating you about proper home-care is an essential part of every treatment plan, as is routine professional maintenance. We will make specific recommendations for you.
We are pleased to offer emergency coverage for established patients. Visit Our Office